A Year and a Day Limited Edition Giclee Print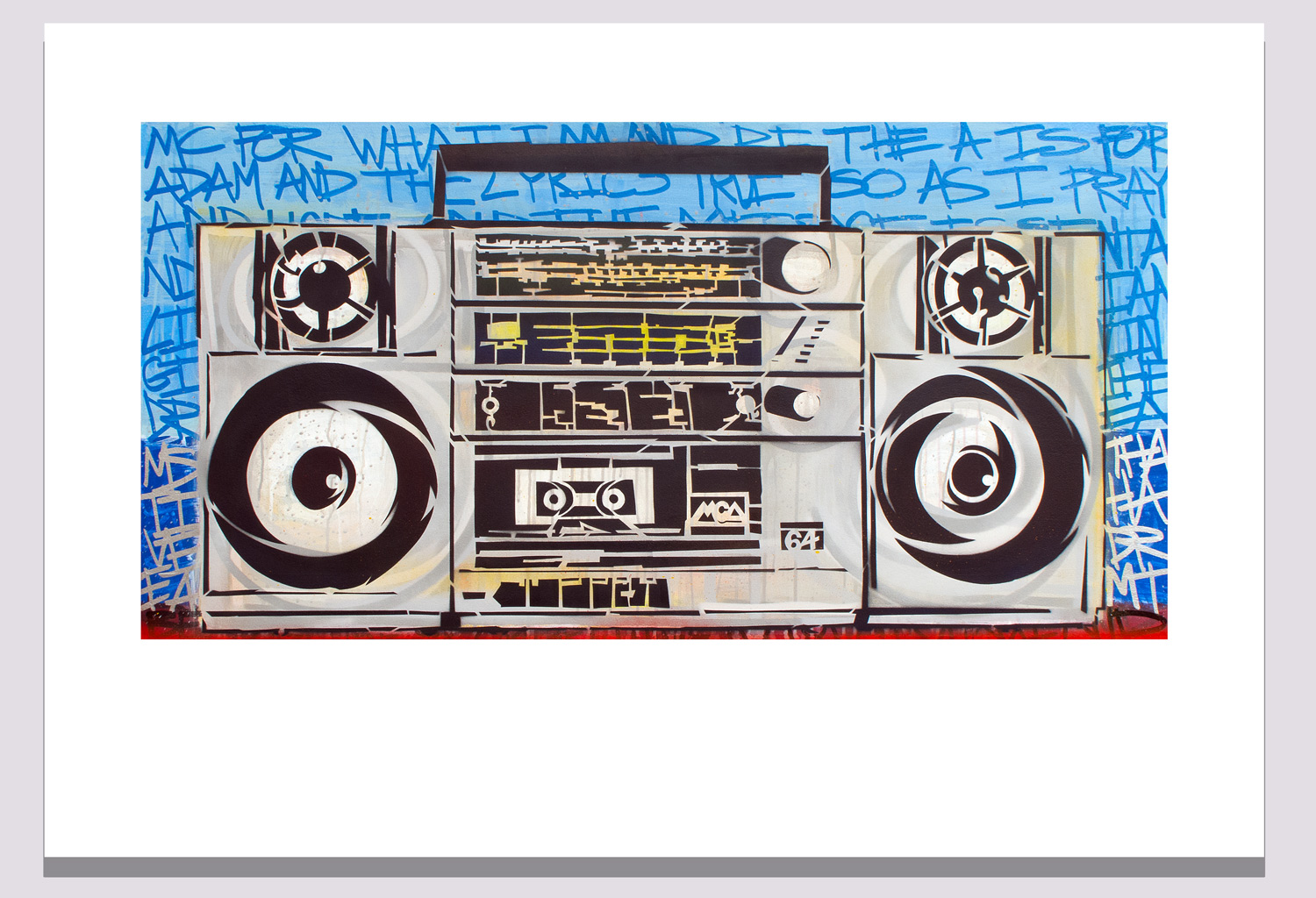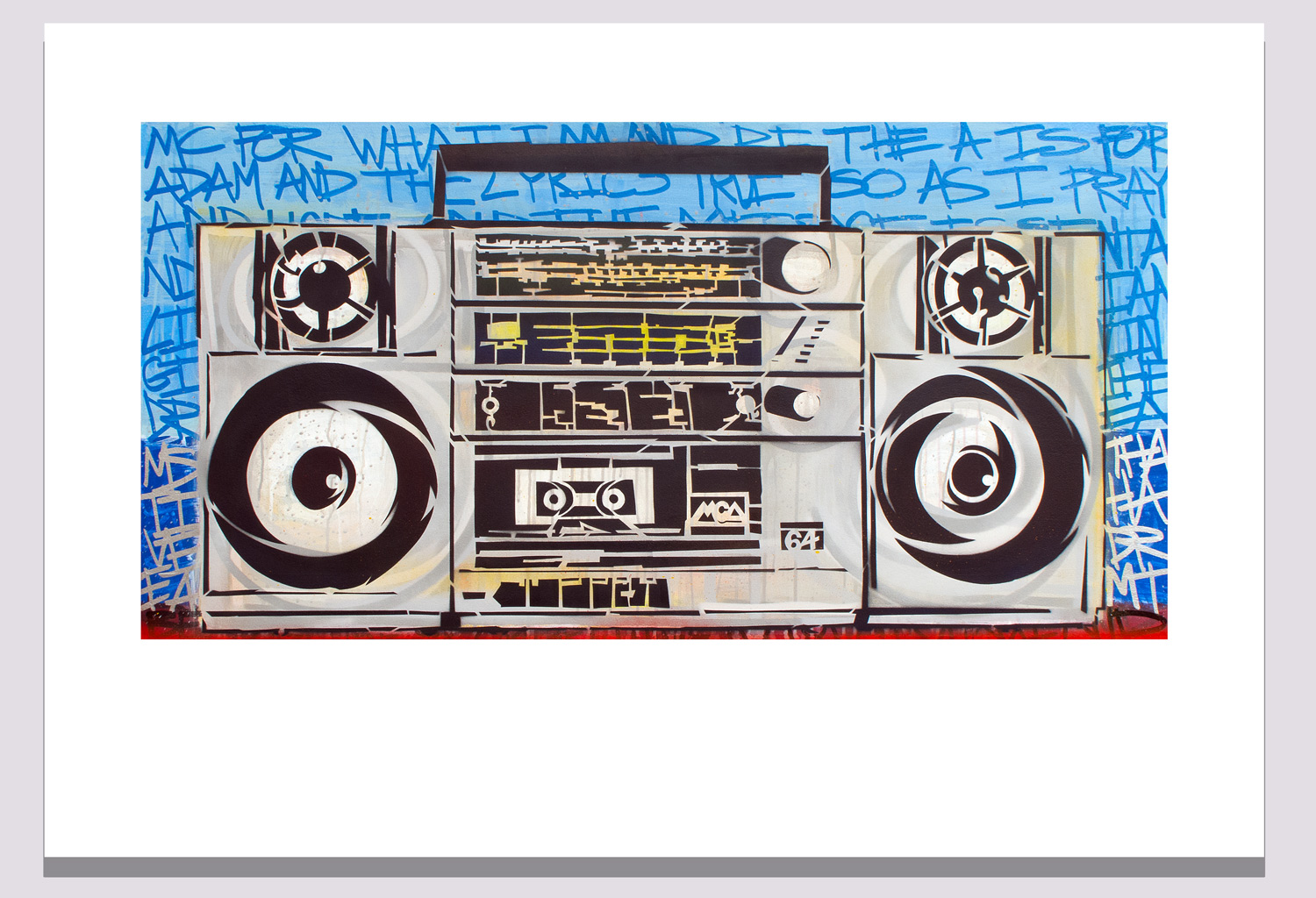 A Year and a Day Limited Edition Giclee Print
Giclee Print originated from the 48"x24" mixed media painting, "A Year and a Day" which is a tribute to Adam Yauch aka MCA of the Beastie Boys. Printed on acid free Epson velvet fine art paper with archival inks. Each print is hand signed, titled, and numbered by the artist.
This edition limited to (50)
Paper Dimensions: 19"x13". Image Dimensions: 16"x8". Print comes wrapped in a plastic sleeve and is shipped in a 3" diameter cardboard tube.
What is a "Giclee"? Basically the word is derived from the French verb gicler, meaning "to spray". Giclee prints use archival inks and acid free paper to produce high-resolution prints from a digital image. I use a professional-grade Epson Printer with Epson brand inks and paper to create these prints.