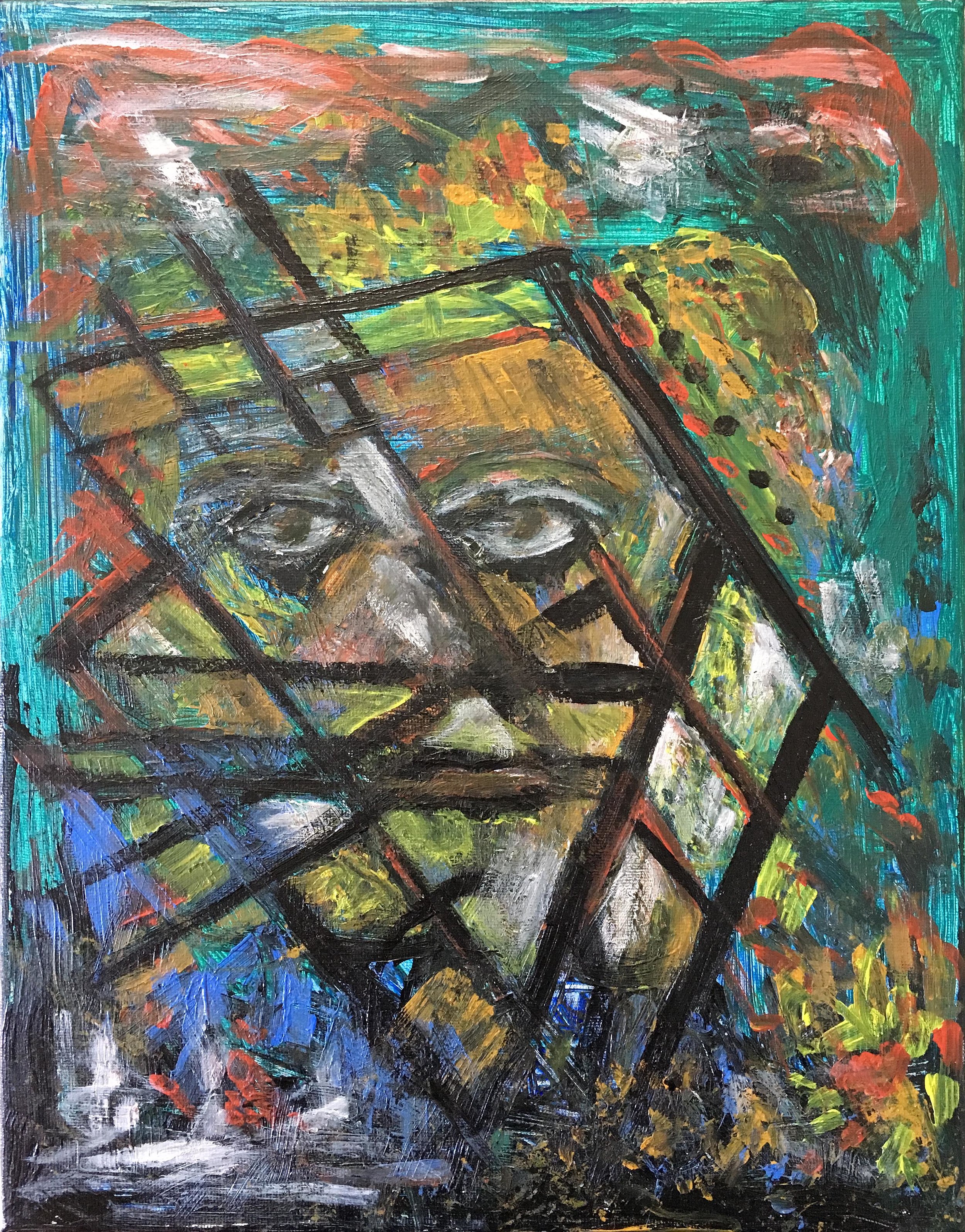 Opening Reception: Friday, May 5 from 5-9pm
Exhibition Dates: May 5-29, 2017
Fredericksburg, Virginia –A flower reaching for the sun, a bucolic landscape, a colorful tapestry. For people with mental illness, recovery is a very personal experience. Art allows individuals to create a path to recovery and capture what recovery means to them, and each year the Rappahannock Area Community Services Board showcases these visions of healing during its Art of Recovery exhibit.
This year, RACSB will hold the 13th annual Art of Recovery exhibit May 5 through May 29 at PONSHOP Studio and Gallery in Fredericksburg and will coincide with National Mental Health Month. The opening reception for the exhibit will be held Friday, May 5, from 5-9 p.m., featuring live music, poetry readings, and performance art in the gallery's courtyard. The "Art, Expression, Light" portion of the exhibit will take place at 7:30pm during the First Friday reception.
The Art of Recovery exhibit is organized by members of the Kenmore Club, a psychosocial rehabilitation program operated by the RACSB. The exhibit will feature over 30 pieces from artists working in a variety of art mediums. Artwork includes original drawings on paper, acrylic and oil paintings on canvas, as well as mixed media and video. All of the pieces will be available for purchase.
The Art of Recovery provides a forum for artists living with mental illness to gain confidence in their abilities, address misconceptions surrounding mental illness, and experience community support.
"One gentleman told me that he had gotten out of the hospital a few weeks ago and was contemplating taking his own life," said Amy Jindra, program manager of Kenmore Club. "But then he saw the paperwork for the Art of Recovery and decided it was a new opportunity."
PONSHOP Studio and Gallery is open Monday through Saturday from 10 a.m. to 6 p.m. and Sunday from noon to 5 p.m.
For details, contact Helen Conley at 540/373-7737 or artofrecovery@rappahannockareacsb.org. Or learn more online at www.rappahannockareacsb.org.
Founded in 1970, the Rappahannock Area Community Services Board provides public mental health, developmental disability, substance abuse and prevention/early intervention services to the residents of the City of Fredericksburg and the counties of Caroline, King George, Spotsylvania and Stafford. RACSB provides individual, group and family therapy; specialized counseling and case management services; psychological assessment; 24-hour crisis intervention; medication management services; residential services; crisis stabilization respite care; day support for adults with developmental disabilities; and medication-assisted treatment for opioid addictions. .Programs of RACSB include Kenmore Club, Rappahannock Adult Activities, Inc., Project LINK, Program for Teen Parents, Rappahannock Area Kids on the Block, DARE To Be You – Rappahannock Area, Second Step, Too Good for Drugs, Healthy Families – Rappahannock Area, and Mental Health First Aid. To learn more, visit www.rappahannockareacsb.org.